Solar Pumps: More Than Just Pumping Water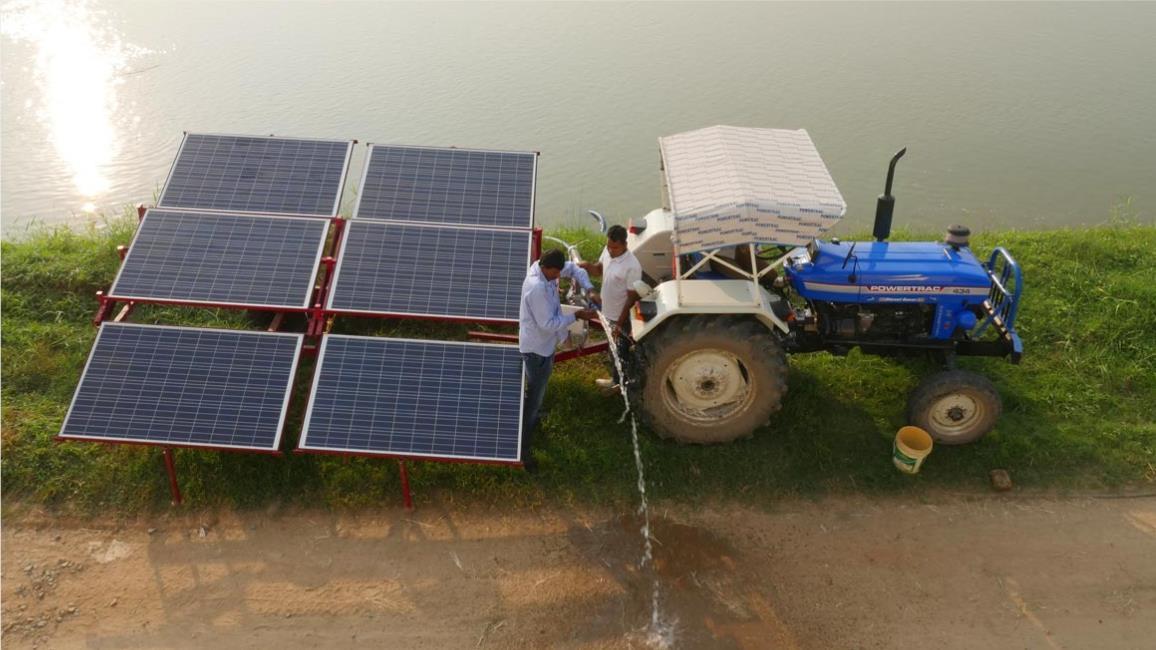 Solar water pumps
run on electricity generated by photovoltaic panels or radiant heat harvested from sunlight and are useful in situations where the grid is unavailable or of poor quality and reliability. Solar pumping systems are widely used in agriculture and livestock farming, water supply in rural/tribal areas, forests, and other areas where electrification is challenging. Industrial and commercial buildings are also taking solar power seriously. However, the benefits of solar water pumps are not limited to irrigation. They can provide various applications to make life easier for users, here are other uses for solar water pumps.
Lower cost, the bigger benefit
As solar panel prices fall, solar water pumps are becoming a more viable solution for farmers. Not only can solar pumps pump groundwater from below the surface, but they can also improve the lives of poor farmers and their families. The savings from switching from diesel pumps to solar pumps can change the way farmers live - growing more crops year-round, better seeds, better equipment, and healthier livelihoods.
Drinking water solutions
Solar water pumps are also addressing the shortage of clean drinking water. Half of the health hazards facing drylands are due to unsanitary drinking water. Most of the freshwater available is underground. The various layers of soil, sand, and gravel found underground to filter out most disease-causing organisms and harmful chemicals as water penetrates.
The supply of drinking water can be met in water-scarce areas, unstable power supply areas, areas without clean water sources, and disaster-prone areas such as droughts. Solar water pumps provide easy access to clean underground drinking water, thereby reducing the use of conventional or polluting energy sources and contributing to a healthier nation.
Drip irrigation
Drip irrigation is an effective mechanism for delivering water directly to the roots and allows the introduction of crops that cannot survive on rainfall or unstable grid electricity. Solar pumps save hours of manpower and are immune to fuel shortages. Also, they can be used together in a direct powered system (no batteries) because solar radiation (which controls the pump speed) is also the main driver of evapotranspiration (how much water the crops need). So the pump works faster when the sun is full and the plants need more water, and vice versa.
Fogging
An atomizer is a machine that pressurizes the flow of water and creates droplets to keep the cowshed humid and cooler, especially during the hot, dry summers of northern India. These atomizers can get water supply from solar pumps with very low maintenance costs. If diesel is used to power these pumps, its emissions could have dangerous effects on livestock. The solar atomizer is safe to use and has no carbon emissions.
Fish farming and fishing
In fish farming or fish farming, water needs to be supplied from a height in order to provide the fish with much-needed oxygen. If these water sources are powered by the grid, a sudden power outage could affect fish habitats, harming fish populations. It's the worst nightmare for anyone working in fishing and fish farming or even aquaculture, as the heat and fluctuating temperatures simply cannot afford the loss of livestock. Aquaculture requires a lot of water in the circulatory system. In this case, solar pumps provide a stable and predictable water supply.
Power generation
Solar water pumps are not limited to being an irrigation asset. While expensive, farmers can sell the extra electricity generated by the solar panels to neighbors if a compatible battery inverter can be connected to the solar panels. Therefore, solar water pumps can be a risk-free income-generating asset for farmers. This extra income can lead to a better lifestyle.
Ease of installation, low maintenance, zero fuel costs, mobility options, and long life of 20-30 years - are just some of the factors that have made solar pumps more and more popular around the world. Even if the solar pump is used for smaller operations, the benefits are still huge. Not only do they help keep the environment clean, but they also improve lives. If you want to order solar water pumps, please
contact us
.
TPON is a professional
custom solar water pump manufacturer
. In order to control product quality and reduce cost prices, we will bring customers the most cost-effective and competitive solar water pumps. The important parts of the solar water pump are all produced and processed by our factory. The workshop is equipped with automatic winding machines, finishing equipment, advanced assembly lines, and precision testing machines. Each solar well pump will undergo rigorous testing before leaving the factory to ensure product quality.