How Solar Power is Lifting Water to Mountain Communities?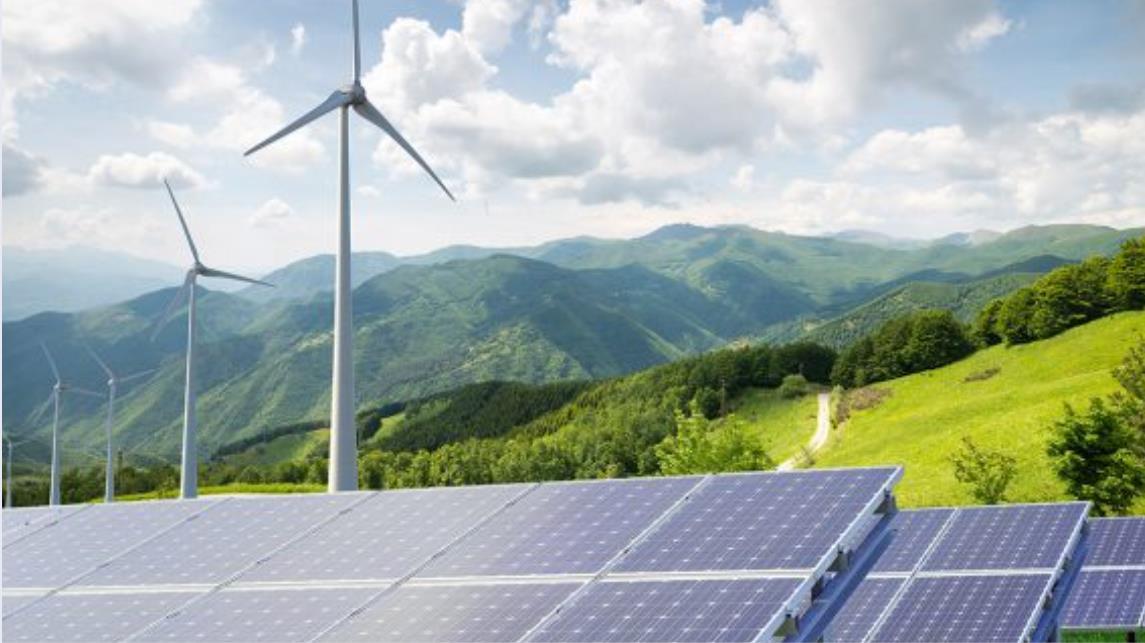 Unstable rainfall caused by climate change poses further problems for subterranean reservoirs because it is harder to predict when clean water will be available -- especially compared to some seasonal rainfall that provides fresh water around the same time each year. All these factors combine to create challenges for smallholder farmers in the mountains.
Agriculture in the mountains depends on a reliable source of water for success. But erratic rains and strong winds have adversely affected production in recent years.
To make matters worse, many villages are only hours away from the nearest water source. Many people walk for hours just to fill their buckets to drink and cook. Without a reliable supply of irrigation water, the fate of their crops depends on erratic, unpredictable rainfall
Farming in the mountains has always been difficult -- and climate change has made it even more difficult. However, big changes are possible. By combining clever solutions, mountain farming communities can reverse climate change and thrive.
Part of this incredible combination is
solar-powered pump
irrigation, allowing farmers to push water up mountains. Here, a solar-powered system extracts water from lakes and rivers and transports it up incredibly steep slopes to rural communities, where it feeds into a multipurpose water supply. These systems then provide clean water for irrigation, drinking, and farming -- eliminating the painful drudgery of manual water fetching.
Clean water needs to be closer to home
Traditional water sources are threatened by climate change - available water sources are often far, remote, and rarely meet the needs of an entire household.
Solar water pumps have the power to help entire farming communities save time and get clean water close to their homes. The time saved means farmers in the mountains can focus on other areas - tending crops, caring for their families, or planning ahead for their next harvest.
A sunny solution
Even in the most remote, off-grid mountains, with a little support, it is possible for rural areas to have access to running water for drinking, washing, and farming. Water from rainfall and mountain springs can be collected, stored, and distributed in an environmentally friendly and cost-effective manner through the use of solar energy, Solar irrigation, and clever engineering.
Solar water pumps are installed on rivers and are able to lift and transport water. They are reliable, easy to operate and maintain and require very little labor.
How do they work?
The implemented solar pump transports water from the river to the local reservoir, equipped with solar cells. The solar energy is absorbed by the battery and then converted into electricity by a generator. The generator then powers the electric motor, which drives the pump and begins to lift water.
These amazing solar pumps pump water from the river and distribute it to reservoirs close to farming communities, where pipes are installed to distribute the water. Local reservoirs also naturally collect rainwater, which is then turned into clean water that can also be distributed.
Even when the sun is at its hottest in the driest regions, it continues to power solar-powered irrigation systems -- and provide crops with water when they need it most.
By having a reliable and safe source of water, farming communities can achieve larger harvests, produce enough to feed their families, and have enough crops to sell at a profit in the marketplace.
The results are very positive. Not only economically, but also in terms of the environment and the health of farmers. Not only does it allow them to drink water safely, but it also means they can grow crops and enjoy a more balanced diet without having to endure the debilitating effects of lugging huge weights uphill.
Eco-friendly and affordable clean water can transform the lives of mountain farming communities. If you want to buy a solar water pump, welcome to
contact us
.
TPON is a professional
custom solar water pump manufacturer
, in order to control product quality and reduce cost price, we will bring customers the most cost-effective and competitive solar water pump. The important parts of the solar water pump are all manufactured and processed by our factory. The workshop is equipped with automatic winding machines, finishing equipment, advanced assembly lines, and precision testing machines. Each solar well pump will be rigorously tested before leaving the factory to ensure product quality.