The Spring Festival Holiday is Coming
Spring Festival is coming, tomorrow is the last working day for TPON solar pump factory. Let's go and see what our employees are doing.
Frank: Jiang, today is the 21st day of the lunar calendar. Are all our shipments finished on time?
Jiang: All done. Our staff worked overtime last night. All orders have been finished. There is a cabinet downstairs that we are shipping now. The scene has been tidied up.
Frank: OK, each workshop can be finished cleaning today?
Jiang: Yes, now there is only solar pump assembly line left. The staff gave it a final wipe down.
Frank: Good, OK, let's go and see how the cabinets are going now.
Jiang: This way.
Frank: We have a few more cabinets to be shipped. Have the loading time and personnel been arranged?
Jiang: Already arranged. This cabinet can be delivered at noon today. As for the following cabinets I have made arrangements. Guaranteed to complete the task.
Frank: Good Job.
It's almost the end of the year, but we still have some employees who don't go home for the New Year. They will stand the last guard. Deliver our solar pumps to customers on time.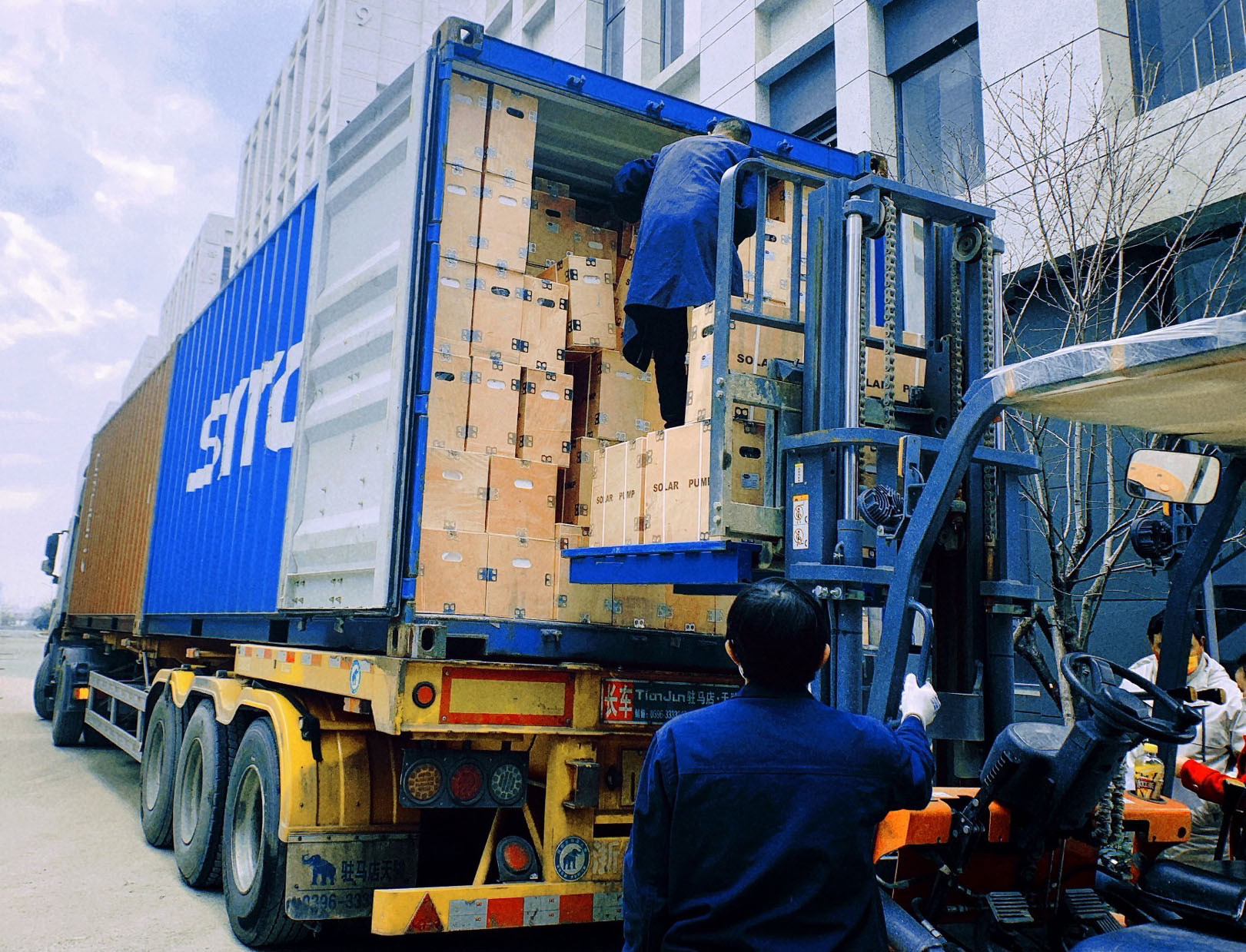 Contact me if you have any questions. I will answer you as soon as possible.
Tel/WhatsApp:+86 13336616249