Solar Water Pump Manufacturer | Solar Submersible Pump & Surface Pump Solutions
The world is evolving at a very high pace and somewhere down the line, it is impacting mother nature and constantly depleting nature. No doubt the advancement in technology has opened new doors to renewable energy sources but with lack of awareness, we are not able to utilize these natural resources properly.
This is why TPON solar water pump manufacturer have taken an initiative to provide solar powered products and services to users around the world at a very affordable cost. Our solar power products of high quality and can withstand harsh weather conditions. With state of the art technology, we can customize solar power systems with limitless energy options. Our hi-tech solar solutions are suitable for all kind of residential & commercial properties. With our consultative and informative approach, we help our clients understand how installing a solar PV system can get rid of those heavy electricity bills.

How Solar Pumps Work
When the sun shines on the surface of your solar panels, the movement of electrons generates DC power which is transferred through attached wires to the pump controller.
The pump controller is the brains of the system and with sophisticated technology and sensor inputs, it turns the submersible motor and drives the pump to push water against gravity to the surface.
Solar pumps are sized by calculating the total vertical feet they'll need to push water, the pressure they need to generate, and the total water required each day.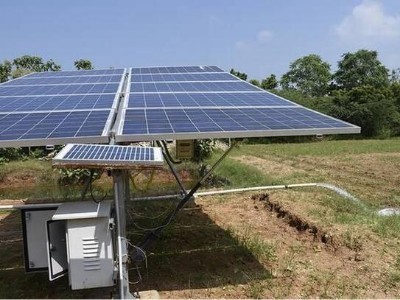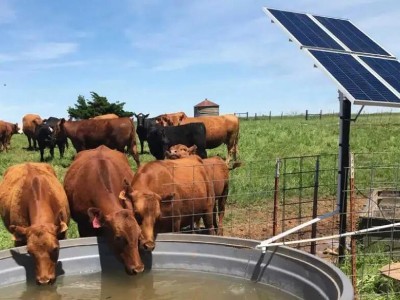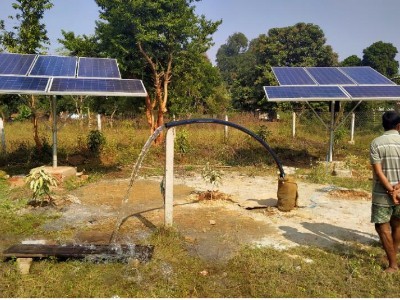 Diagrams of Popular Installs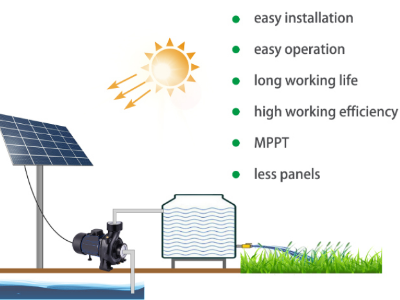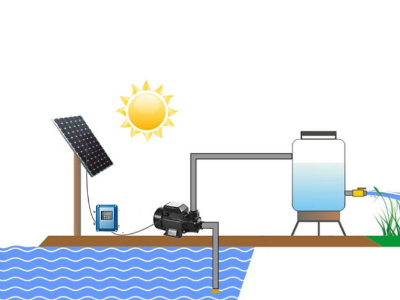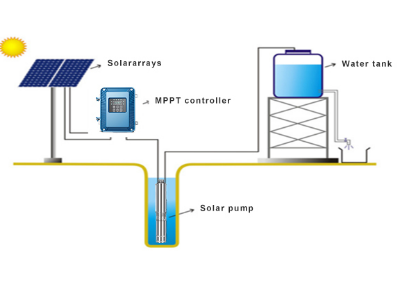 Why Trust TPON Solar Water Pump?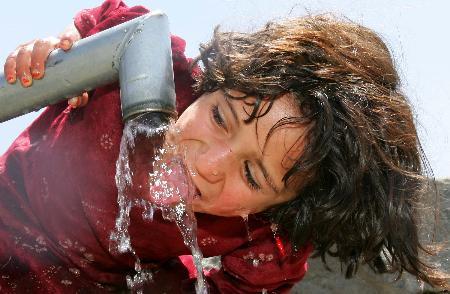 We are a large wholesale solar water pump factory, we have been specializing in making solar water pumps for more than 10 years. Our professional engineer team and R&D team adjust the product structure in line with market trends; our solar water pumps are of diverse types and high quality, which can meet the needs of different customers; we provide a two-year warranty for each solar water pump, and the water pump is as long as During the warranty period, we will solve the after-sales problems of solar water pumps for customers by sending new parts or compensating for new pumps or controllers.
1.We have kinds of advanced automatic winding machines and processing machines, 7 assembling lines and testing machines to control the quality.
2.We already got CE certificate, ISO9001, technical patents etc.
3. we export at least 15500 pcs of solar pumps all over the world every month, and got countless buyer praise.
4.We never stop the steps to improve and innovate our solar pumps to reach the different market requirements.
TPON solar water pump
*Stainless Steel Body
*Intelligent water shortage protection
*Brushless Motor Tech.
*Permanent Magnet Efficiency
*Rated for Continuous Operation

TPON MPPT controller
*Insulation tape
*Teflon tape
*Heat-shrinkable tube
*Screwdriver
*Screw and nut
*Connection terminal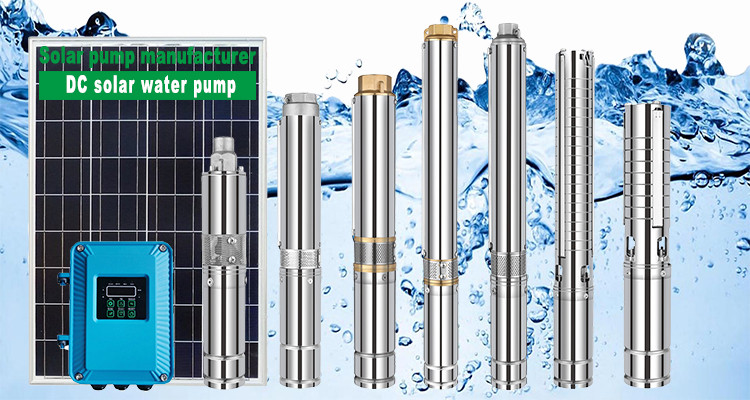 Includes the detailed installation manual . Seriously. You'll want to frame it. 10+ pages of full color to arm you with knowledge and give you a reference on the basic wiring, plumbing and mounting required.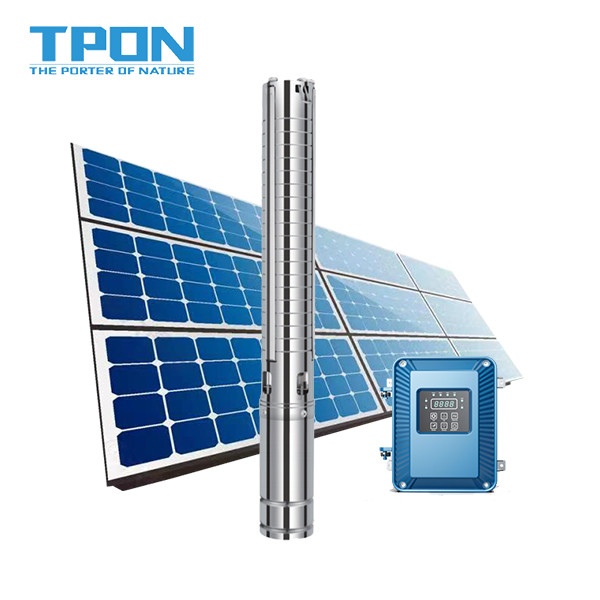 3 Inch Stainless Steel Solar Water Pump no battery is suitable for solving domestic water, livestock drinking water etc.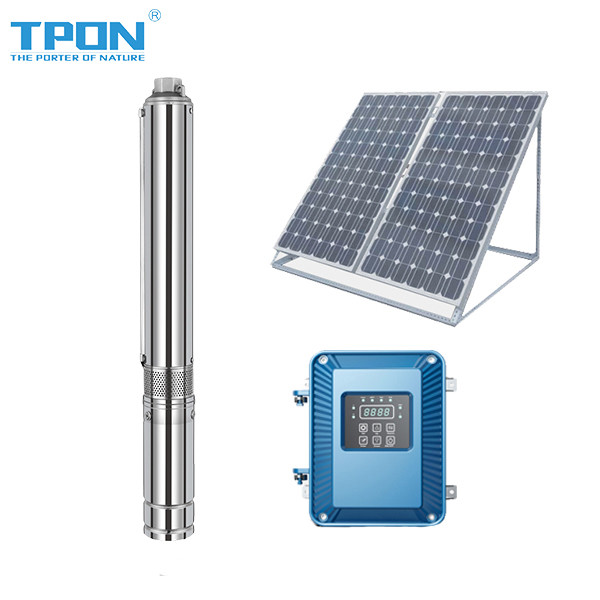 3 Inch Solar Powered Submersible Pump with Plastic Impeller is used for livestock drinking water,agriculture irrigation etc.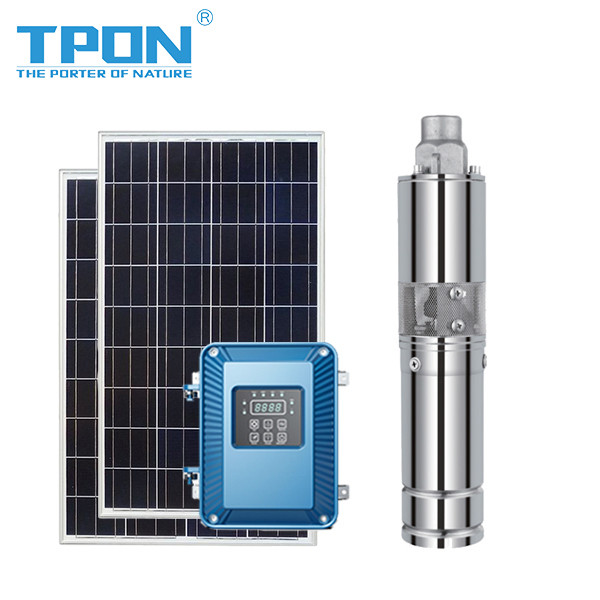 Screw solar-powered pump is characterized by high head and small flow, suitable for solving domestic drinking water problems.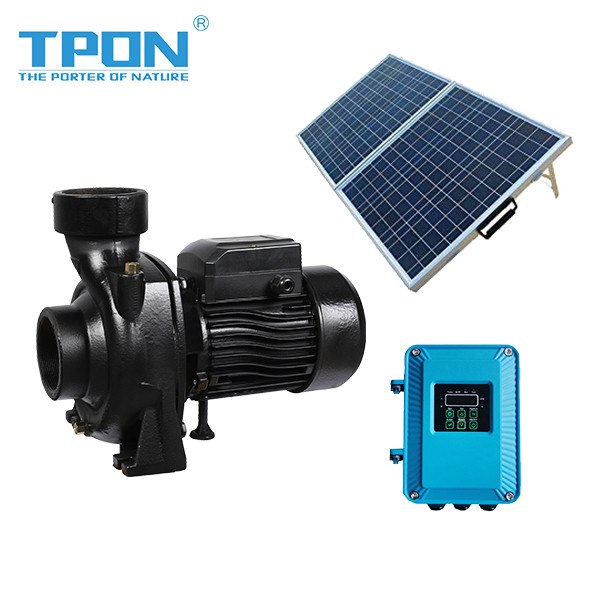 Solar Centrifugal Solar Powered Irrigation Pump Price has the large flow, it 's used for irrigation from river or lake.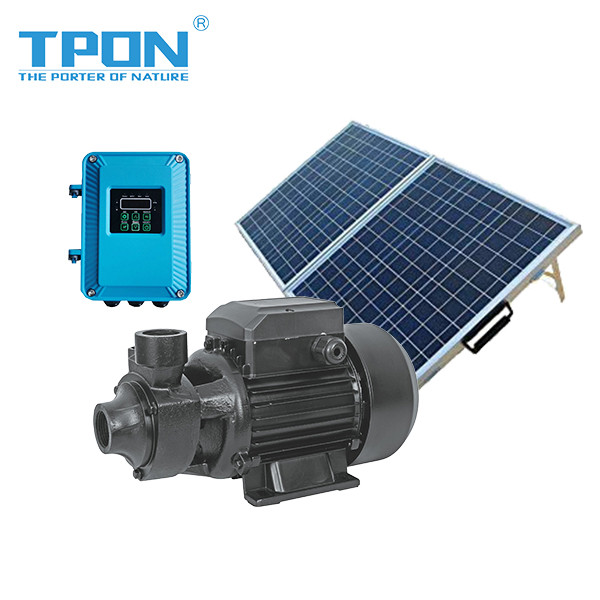 Solar Powered QB Surface Pump No Battery is suitable for solving pond management,livestock watering etc from river or lake.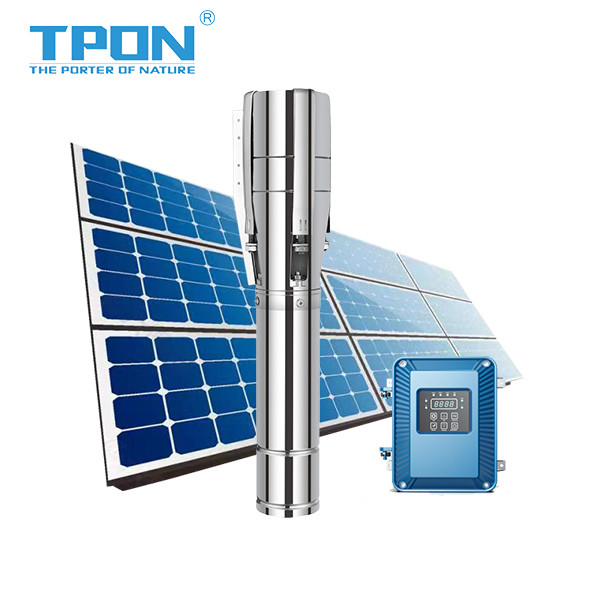 The 4/6 Inch S/S Solar Low Flow Solar Water Pump is characterized by large flow and suitable for agricultural irrigation.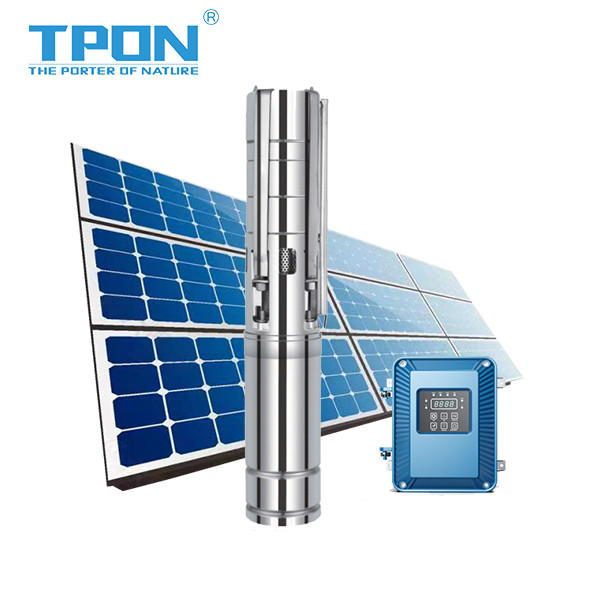 4 Inch S/S Impeller Deep Well Solar Water Pump has the characteristics of large flow, suitable agricultural irrigation.
Contact us now to get the latest product quotation and the most suitable solution!