TPON Solar Water Pump Factory Loading Site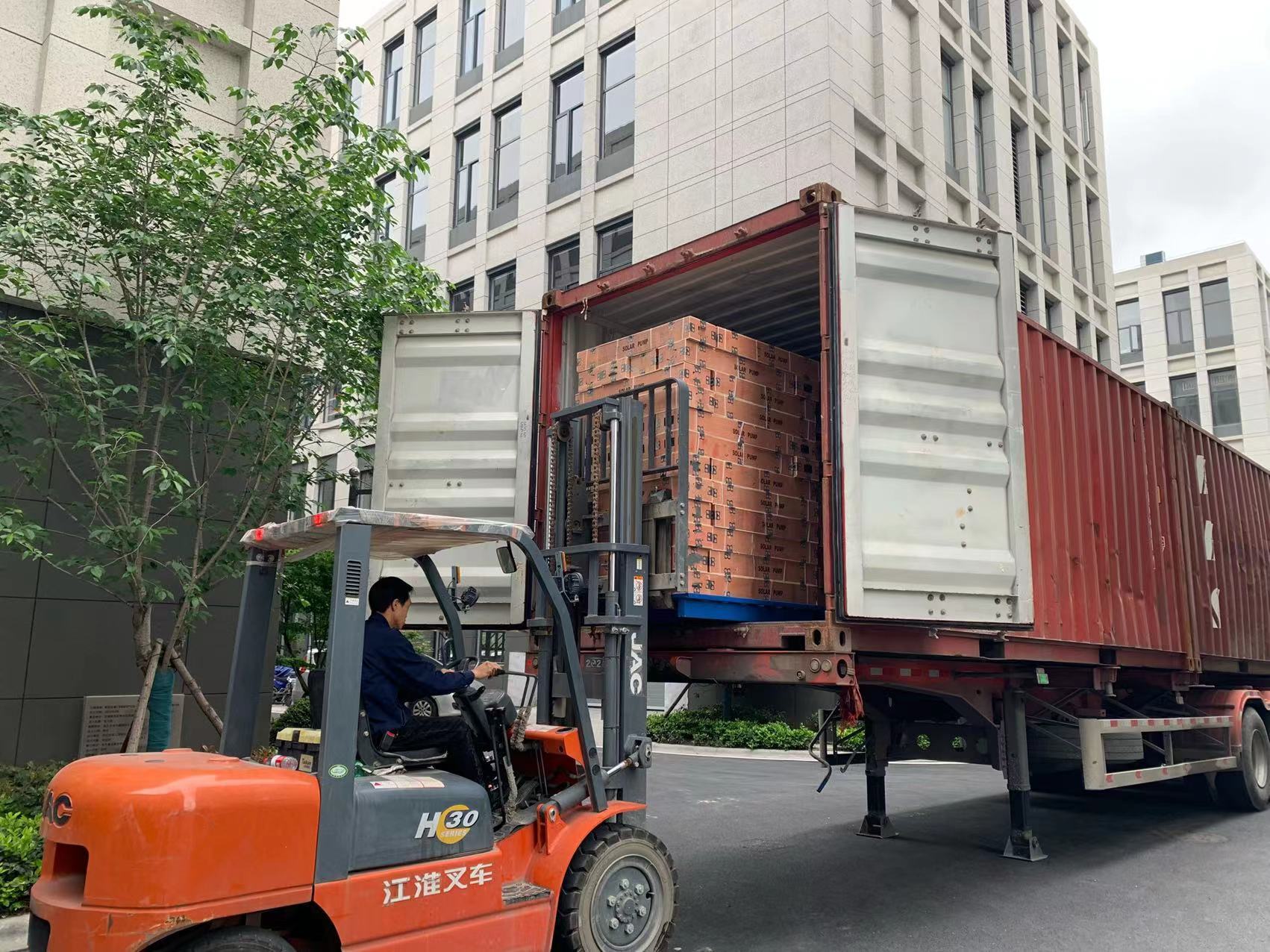 In the morning, the workers of the TPON solar water pump factory were busy transporting the water pump products to the trucks, and packed and loaded them according to the customer's requirements. All pump products have undergone strict testing and quality control to ensure that the performance and quality of each pump has reached the highest standard.
TPON solar pump factory is a solar water pump manufacturer focusing on green energy, providing customers with high-quality, environmentally friendly and reliable water pump solutions. Products include DC solar water pumps, AC/DC hybrid solar water pump/products-list.htms, and shielded motor solar water pumps.
TPON solar water pump products have been widely used all over the world, providing a stable water source for many remote and water-scarce areas. The company will continue to devote itself to the R&D and production of green energy, and provide more sustainable solutions for the world. You are welcome to contact us for further cooperation.
TPON service
For Dealers:
1. Special price and year-end rebate policy
2. Provide online and offline training
3. Free repair parts
4. We promote our partners while promoting our products
5. Annual product planning
OEM:
1. Low MOQ, 1 set also supports OEM.
2. Efficient communication, highly personalized customization.
3. Close feedback to ensure that customers clearly understand the progress of each link of the order.
4. Prompt delivery, samples only need 5 days. Mass production only takes 3 weeks.
5. Provide customers with samples and promotional material design
6. Annual review and new year planning
ODM:
1. Customize your exclusive products
2. Highly meet the customization requirements
3. Provide product development and production plan
4. Support product joint development
Tel/WhatsApp:+86 13336616249