How Many Solar Panels Are Needed to Run the Solar Water Pump?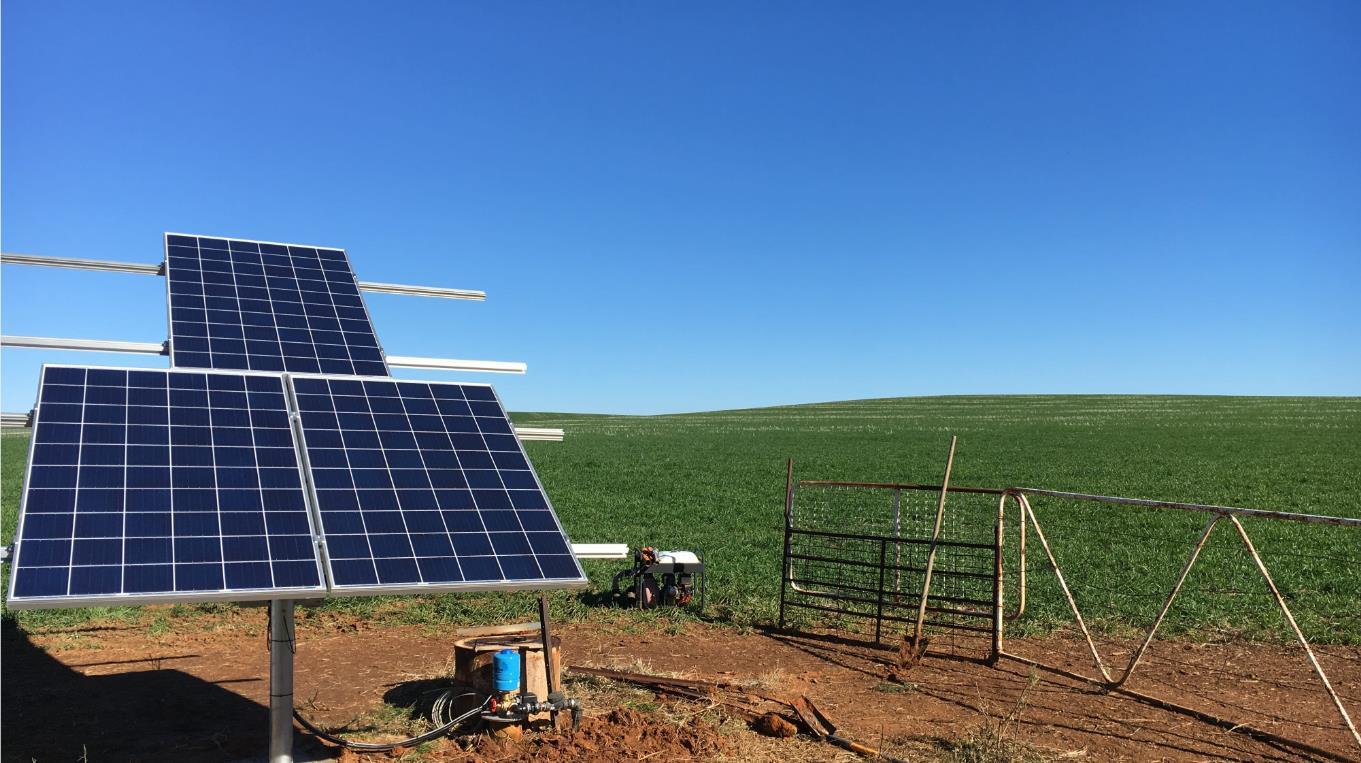 The
solar water pump
is a new concept of energy saving. Solar water pumps are cost-effective and durable. But how many solar panels do I need to run the pump? Moreover, solar water pumps can increase water supply capacity and are suitable for places without electricity.
Advanced solar technology has increased the use of solar energy. Solar systems are now used for different purposes due to their cost-effective and durable service.
Is the Solar Water Pump Easy to Use?
Solar panels are now used in urban centers and remote areas. Likewise, the water pump can be run by solar energy. Solar water pumps have several advantages.
1. Low Operating Cost of Solar Water Pump
Economic feasibility is one of the important advantages of the system. It requires an initial investment first, with no further maintenance costs. It will help you establish an alternative irrigation process or residential water supply. It can be profitable if you count major investments and monthly savings.
Solar water pumps are suitable for personal or public use. The original solar water pump had a lifespan of over 25 years. The system remains functional at no additional cost.
2. Easy to Install and Maintain, Easier to Use
You can install solar water pumps anywhere there is sunlight because sunlight is the source of solar energy.
It has fewer accessories and easy installation options. Some pumps have built-in solar panels and batteries and control boxes. You can also connect the solar water pump to your existing solar system. Before installation, know the power and operating time of the pump. Taking these factors into consideration, we can say that solar water pumps are easy to install and use.
3. You Will Get Great Returns After Your Initial Investment
Solar water pumps will reduce electricity costs at a reasonable rate. Low maintenance and high efficiency, suitable for many purposes. It does not require fossil fuels or natural gas. In this sense, it will be available for free in a few years.
On the other hand, solar water pumps are more profitable in agriculture. If you irrigate a lot, it will deduct the average farming cost. A single pump or unit can irrigate a large area. Conducive to agricultural development.
4. The Solar Water Pump is Environmentally Friendly and Uses Renewable Energy
Eco-friendly products help protect our environment. Traditional diesel pumps pollute the air by consuming fossil fuels or gases. But the solar water pump is completely eco-friendly and doesn't have any refueling options. It collects energy from the sun through solar panels.
By using solar water pumps, we save nature and make the world a better place. You can consider major investments for next-generation improvements. Therefore, solar water pumps are good for the environment and better for the world.
5. The Solar Water Pump Has Remote Operation Capability
You can run the water pump even in the jungle. You do not need to be connected to mains electricity. Its energy production system is in sunlight, and batteries can run the water pump at night.
You can use it to pump water on remote lands or on river banks. Suitable for water supply for non-electric swimming pools. Larger places can also use it to wash cars. So working in remote areas without mains power makes it great and handy. Portable solar water pumps are an example of this type.
How Many Solar Panels Are Needed to Run a 100-Watt Water Pump?
It depends on the power of the pump. But in general, a 100-watt water pump requires 5 solar panels. If the panels produce 20 watts and you have a 300-watt water pump, you need 15 solar panels to run the water pump. The measurements should be perfect and accurate in order to get enough energy from the panel. When you need more energy and water, underestimation can affect you.
If you have an existing solar system, include the wattage of the water pump in the system. It will help you build an efficient solar water pump.
Table of the number of solar panels required for different wattage pumps
It depends on the power of the pump.
Typically, a single solar panel is 20 to 100 watts, and the information listed below is based on a 20-watt solar panel.
If you are using a 100-watt solar panel, the measurements will be different.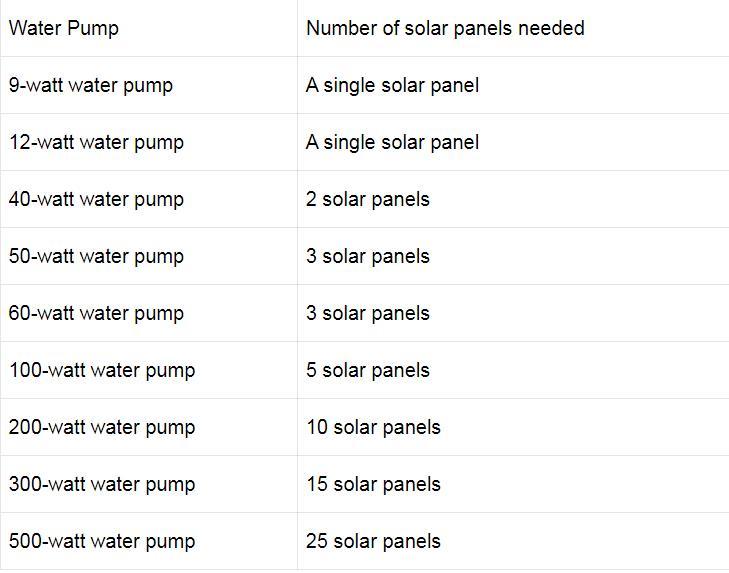 Before installing or purchasing a solar water pump, make sure that the solar panels and batteries have sufficient power.
It's a long-term investment, and every part plays an important role.
You can reduce the number of solar panels by choosing high-impact power solar panels.
In Conclusion
All in all, solar water pumps are cost-effective and offer eco-friendly operation and durability.
However, you can run a solar water pump in every way. Low maintenance cost and high efficiency.
On the other hand, a single unit can provide irrigation for multiple areas. Over time, the initial investment will pay for itself.
The above briefly introduces the benefits of solar water pumps and how many solar panels are needed to run the water pumps. If you want to buy solar water pumps, please
contact us
.
TPON is a professional
custom solar water pump manufacturer
. Our R&D team is innovative. Our product styles are diversified and keep up with industry trends. Our services are perfect and our sales channels are extensive. Our products are exported to Southeast Asia, Africa, South America, Australia, Middle East and other countries. TPON solar well pumps never stop the steps of improving and innovating our solar pumps to meet different market demands.
Contact me if you have any questions. I will answer you as soon as possible.