How Solar Water Pumps Are Driving Sustainable Irrigation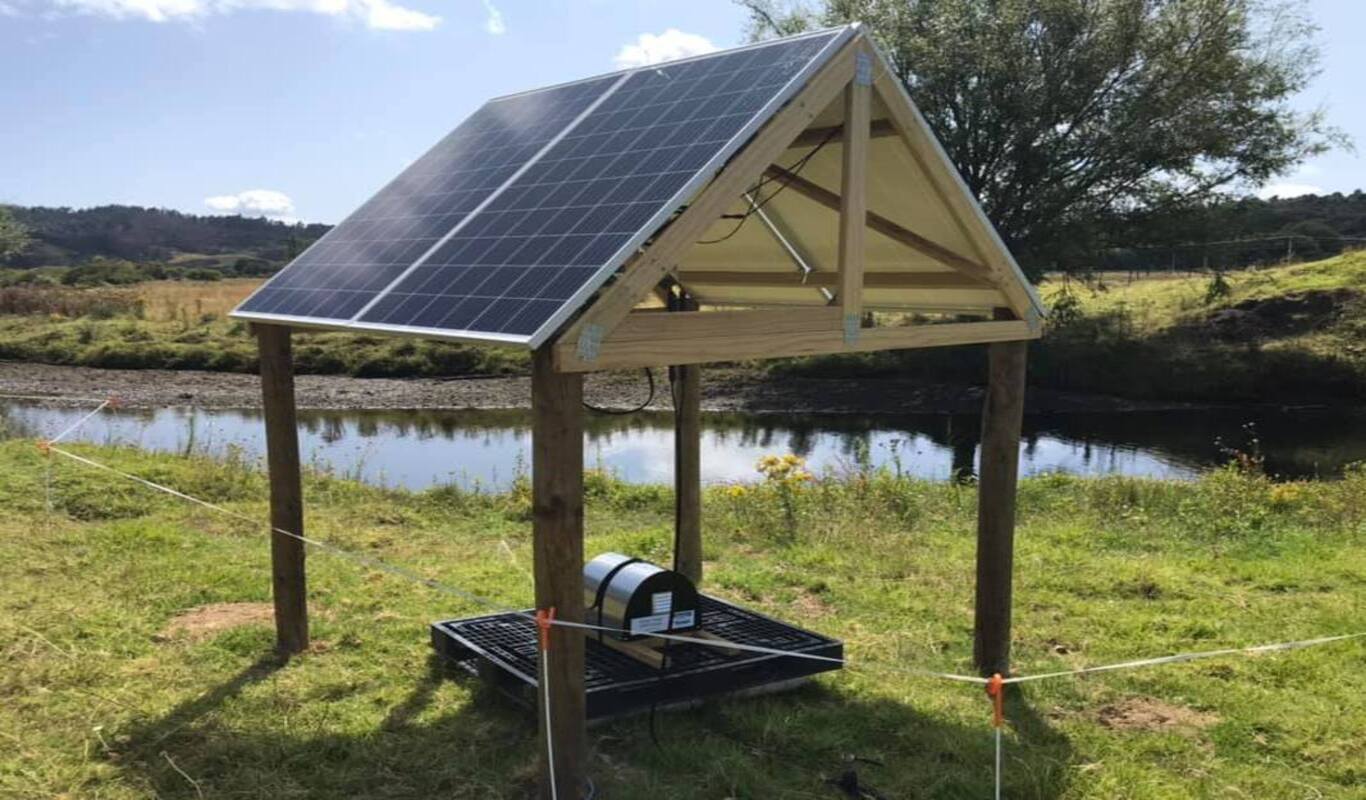 Technology around off-grid solar products has come a long way over the years, making energy more accessible to millions of people in energy-poor areas. Still, many of the world's smallholder farmers, especially in remote areas, still lack access to energy. However, in the past few years, off-grid solar products, especially solar water pumps for irrigation, have revolutionized, helping farmers increase crop yields and incomes while making them more climate-resilient.
While solar irrigation has been around since the 1970s, only in recent years has there been a surge in innovation in this area of the field. Similar to the benefits of solar lighting, new technologies in the field of solar water pumps can also help increase income levels. As new products come to market, new value chains are created, creating more jobs.
How technological innovation is changing solar water pumps
Smallholders rely mainly on rainfall to water their crops, which leaves them subject to uncertain climatic conditions. In the absence of rain, farmers have either resorted to artificially irrigating their crops or using fossil fuel-powered pumps -- overburdening their bodies and economies with little benefit.
Most solar water pumps on the market today have integrated remote monitoring or Internet of Things (IoT) platforms. An IoT-enabled communication network between a product and a range of other Internet-enabled devices, both traditional and others. Small farmers and manufacturers can better monitor and understand their solar pumps through this unique network of connections -- this information can be used to improve efficiency and productivity.
These benefits are confirmed by a recent study in India, reporting that 45% of farmers using solar-powered water pumps increased their annual income by 50% or more compared to rainfed irrigation.
Solar irrigation also has environmental benefits
As the consequences of climate change become more real, improved irrigation will become an increasingly important mechanism for sustainable and drought-resistant agriculture, quickly eliminating the need for fossil fuels.
Almost all small solar pumps have lower flow rates than fossil fuel pumps because sunlight has difficulty matching the 'energy density of hydrocarbons. Farmers accustomed to flood irrigation will need large fixed solar installations. For other farmers, however, the slower pumping rate is a worthwhile price to pay for eliminating fuel costs. In addition, slower pumping rates are gentler on the water table and, in many cases, on the crops themselves.
The future of solar irrigation
The 2018 Solar Water Pumping Roundtable's Efficiency Access Coalition report estimates that increasing the scale of solar water pumps could benefit nearly 500 million smallholder farmers worldwide by enabling cost-effective irrigation.
Governments in developing regions are also slowly shifting their focus to this area. In February 2019, the Indian government approved the KUSUM (Kisan Urja Suraksha Utthaan Maha Abhiyaan) plan, a key component of which includes a $3.3 billion investment in 1.75 million off-grid solar pumps by 2022, almost 10 times the current number of installed pumps.
While farmers who currently cannot irrigate at all can benefit the most from this technology, there are enormous economic and environmental benefits that come with it.
While sunlight is practically unlimited, water management will become increasingly important as the industry grows. Solar irrigation has a very bright future. The world's smallholder farmers have enormous opportunities to increase their incomes and climate resilience, especially by being able to grow high-value crops during the dry season when prices are highest.
The above details the important role of solar water pumps in promoting sustainable irrigation. If you want to buy solar water pumps for your company or yourself, please
contact us
.
TPON is a professional
custom solar water pump manufacturer
. In order to control product quality and reduce cost prices, we will bring customers the most cost-effective and competitive solar water pumps. ​The important parts of the solar water pump are all manufactured and processed by our factory. The workshop is equipped with automatic winding machines, finishing equipment, advanced assembly lines, and precision testing machines. Each solar well pump will be rigorously tested before leaving the factory to ensure product quality.